A Thug In Time

Coming Soon to iOS and Android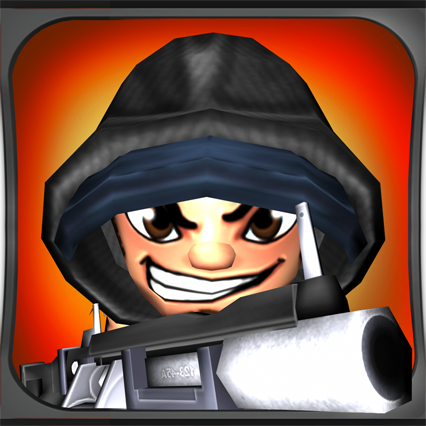 Destructamobile proudly presents our debut title for mobile!
A Thug In Time …
Coming July 16th for IOS and Android
A Thug In Time is a top-down shooter that takes you on a journey through time! Kai is a chosen time traveler, instructed to collect time crystals scattered throughout time, in order to save humanity from future destruction! Players can use 35 unique weapons to decapitate, burn, freeze, laser, shoot, bomb and destroy over 20 varying enemies and eight mini-bosses and their bosses! Each kill has individual physics based purely on reaction using no death animations. Use a variety of power ups and weapons to survive and create havoc through over 65 levels throughout the Viking-Age, Wild West, 1930′s Chicago, and modern-day New York! A Thug in Time is a free-to-play title, for iOS and Android, that is set to release on July 16th.